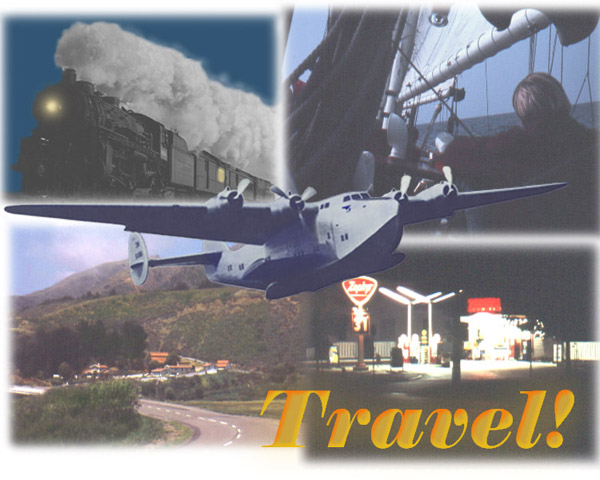 If those of us in the private aviation / business aviation services industry are to serve the traveler, it might be good for us to understand and know what the travelers' intentions are. Intention simply signifies a course of action that one proposes to follow, a goal, an end, an objective:
Most of us who work in this business are also customers of this business. Most of us also use the competition – airlines or air mass-transit, as I fondly prefer to name it.
So if we are to understand what the traveler's intentions are, maybe we should think like the potential customer thinks and not so much like insiders of private aviation.
As a business traveler what is my objective or the course of action that I intend to follow? I want to get from where I am to another location for the purpose of selling, buying, or building a relationship – all the things people do as a normal course of business that require showing up in person.
If I am intending to travel by air then the assumption would be that I do so to save time. If time is not a factor then I may drive or take a train or boat for less money or just for the experience.
I want to arrive on the other end of my journey with the stuff that I need or want to travel with me and hopefully be in physical and mental condition to do the business I intend to do when I get there.
Once business is done, I am ready to come home and hopefully do so as fast as possible. I miss sleeping in my own bed!
Preferably, I want to arrange for all of this to happen as easily as possible. Friction in the process that slows me down while setting up the whole travel agenda is frustrating and time consuming and ,once again, defeats the purpose of fast travel in the first place.
Somewhere in all of this mix it would be icing on the cake if I could be treated special - like someone important, instead of being herded like a cow up the cattle chute being loaded on the freight train. Is that too much to ask in today's world? To be treated like someone special?
And last, but not least, I want it all at a great price. Even though I value my time, there is a finite measure of that value in today's time measuring, value driven business world.
When asked about the perfect restaurant selection, my father-in-law used to say: "Great food, friendly and efficient service, easy parking, all at a low price". That always got a laugh out of us because we knew all of those requirements to be impossible in one restaurant. You could get it all except not at the low price.  
So is it impossible to deliver that type of expectation in travel?
Here is how it stacks up today:
Airlines (Air Mass-Transit): Decent price – sometimes, terrible service, inconvenient time travel, wasted time in the process around actually getting in the air, cattle car treatment, stressful experience due to reliability of meeting the schedule, possibility of losing my stuff, and lack of control plus all of the above.  
Private Air Travel: Expensive Price, great service, convenient time travel (my schedule), no wasted time in the process of getting in the air, VIP treatment, no stress because the schedule is made, my stuff arrives with me and I control the departure time.
 How does it add up? Private Air 6 – Airlines (Mass Transit) 1
I like that score, don't you?  But how do we make it 7 to ZIP?
Click on pen to